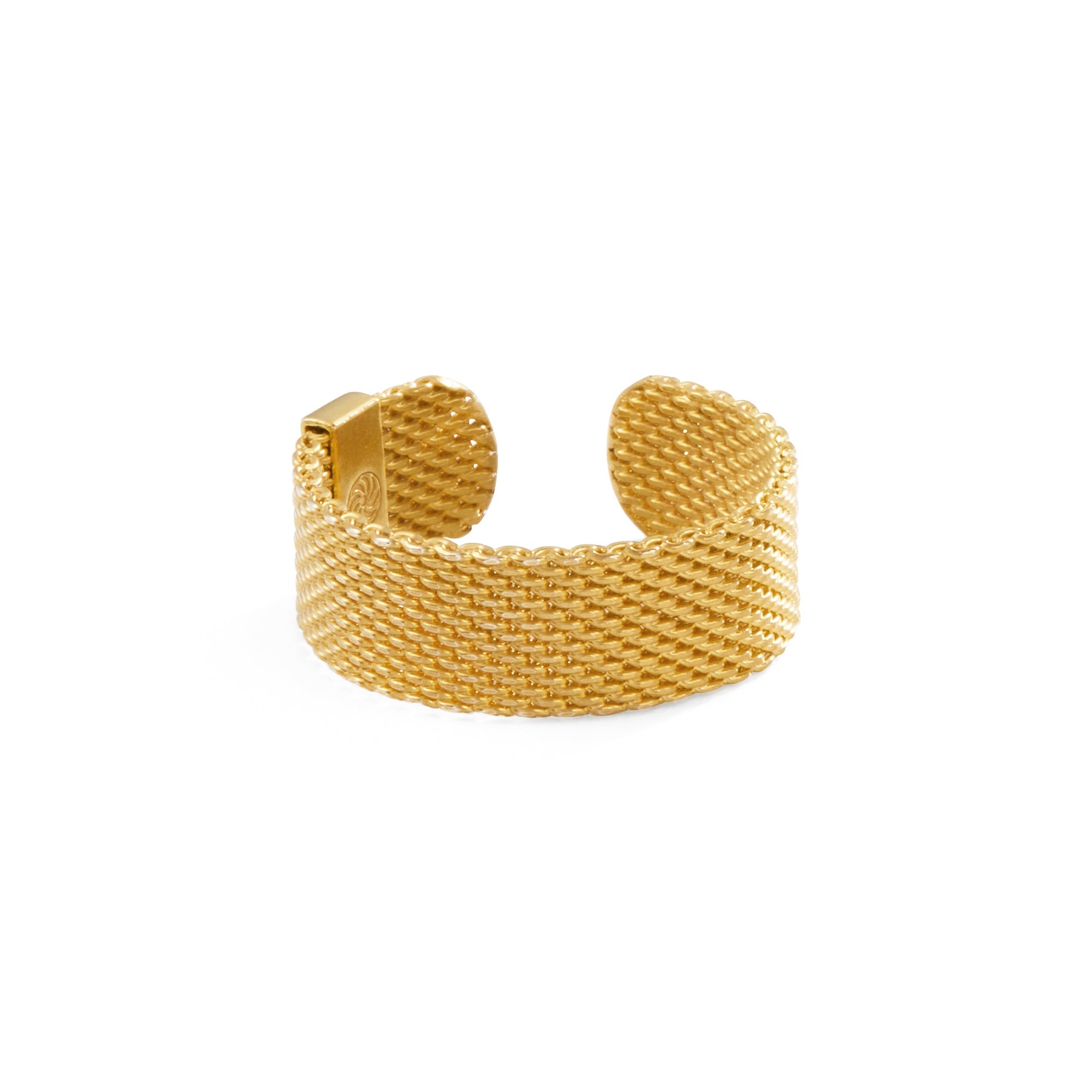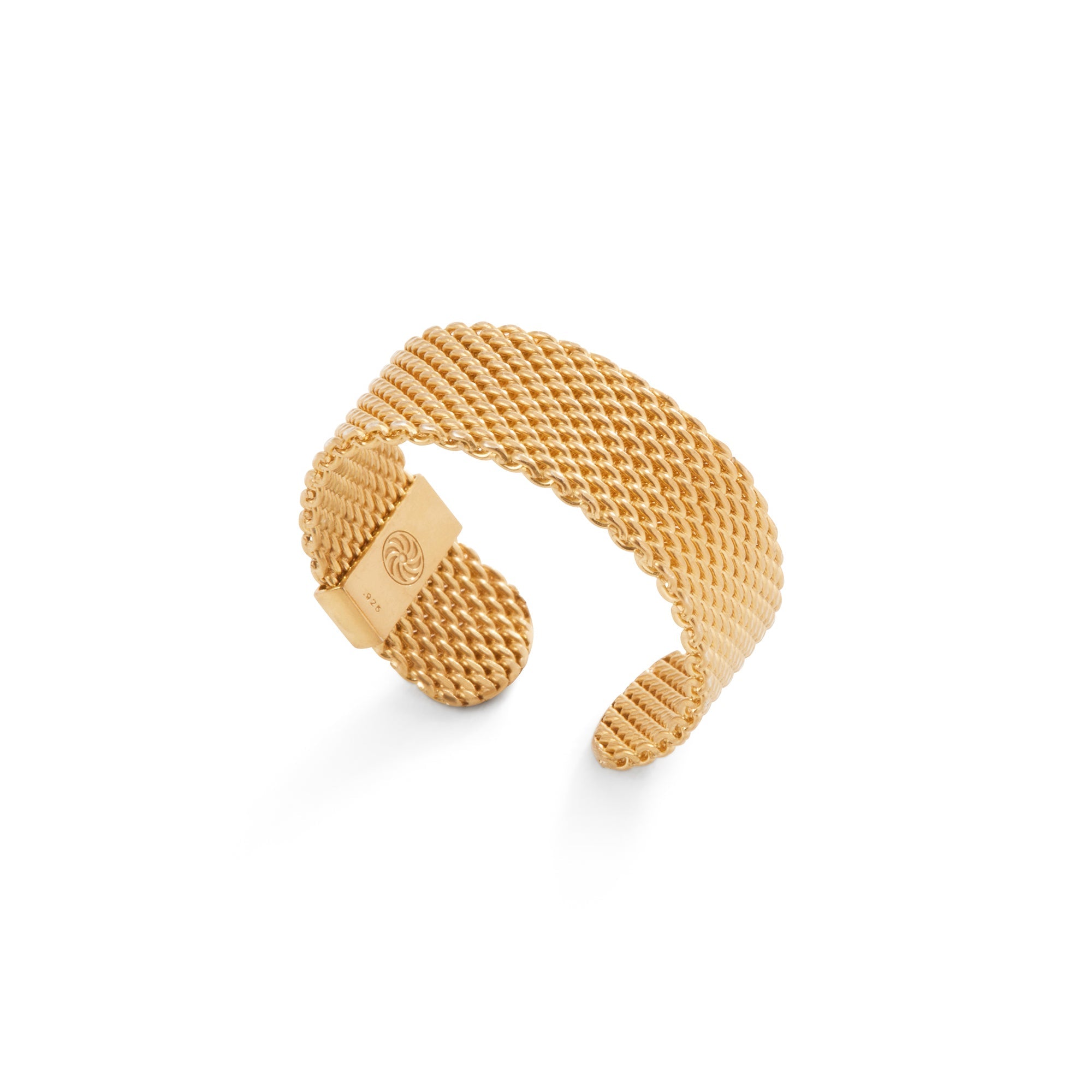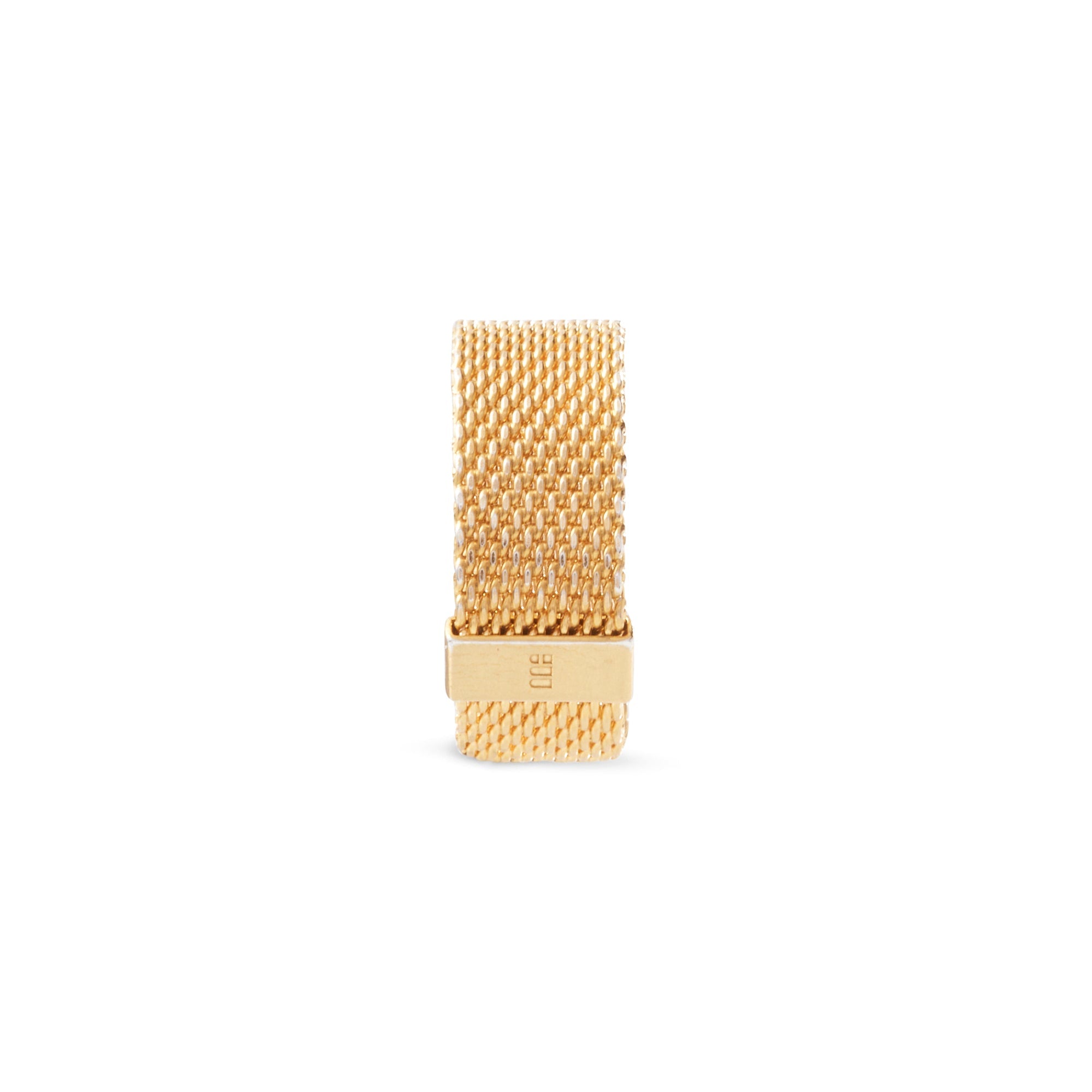 Woven Armor 8mm Ring | .925/14kt
Woven Armor conforms to your body's contours, creating maximum comfort and a personalized fit, unique to you. Crafted from the purest gold metals, our metal mesh forms a body armor of light, embodying the alchemical symbol of the sun.  


Our 8mm Mesh Ring is adjustable from sizes 6-8 and will form to the contour of your finger. 
Woven Armor 8mm Ring | .925/14kt