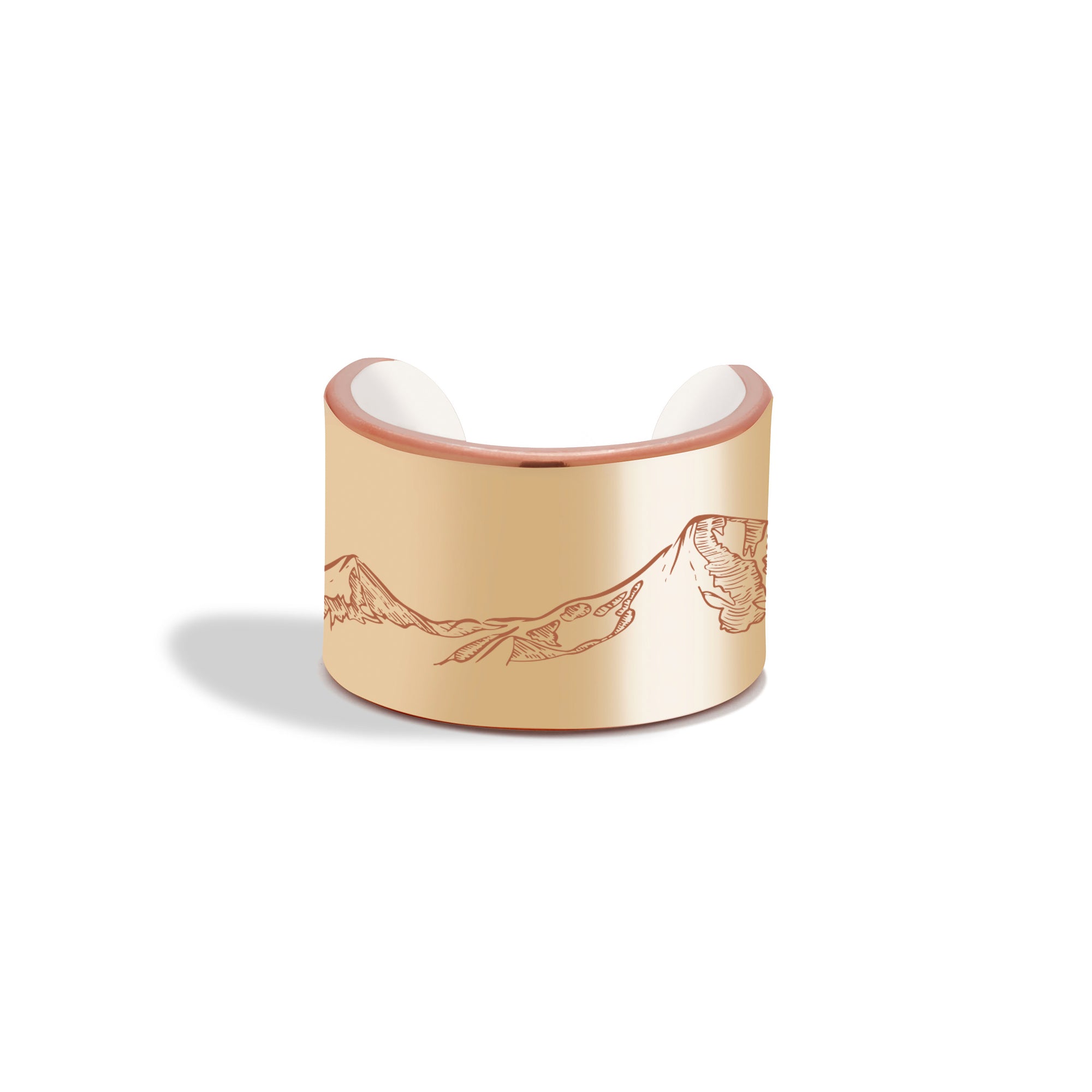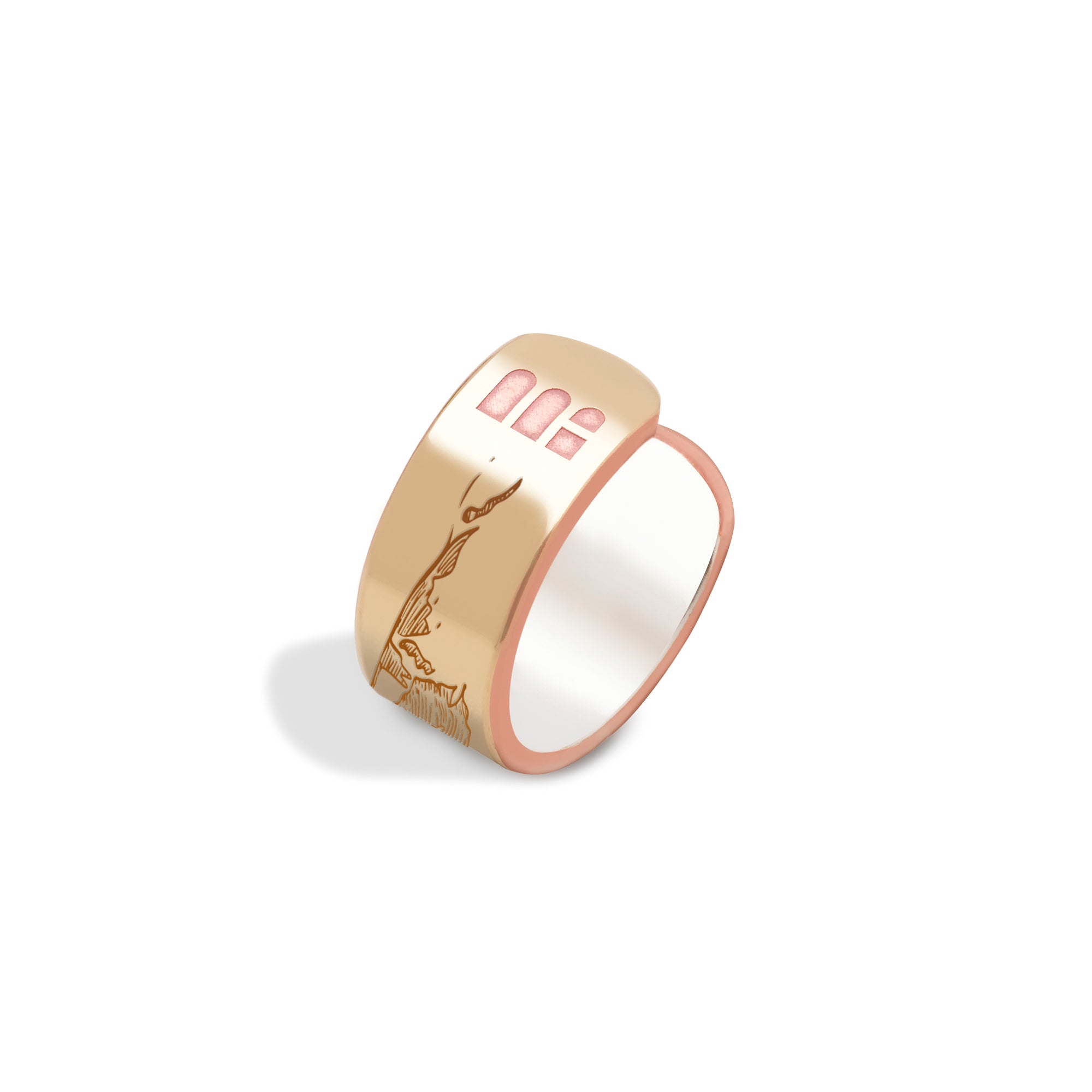 Mt. Ararat Trialchemy™ Bonded Ring | Bold
Mount Ararat, meaning "land of creation," is a holy mountain believed to be the resting place of Noah's ark. It is a symbol for Armenia of faith, hope, and strength.

Silver | Copper | Gold

Pure, precious metals bond in layers, forging a living energetic tool. This trinity creates an energetic tool to direct, recharge, and transform your energy.


Small | Adjustable from Size 3-5
Medium | Adjustable from Size 6-8
Large |  Adjustable from Size 9-11

Sizing Guide
Mt. Ararat Trialchemy™ Bonded Ring | Bold