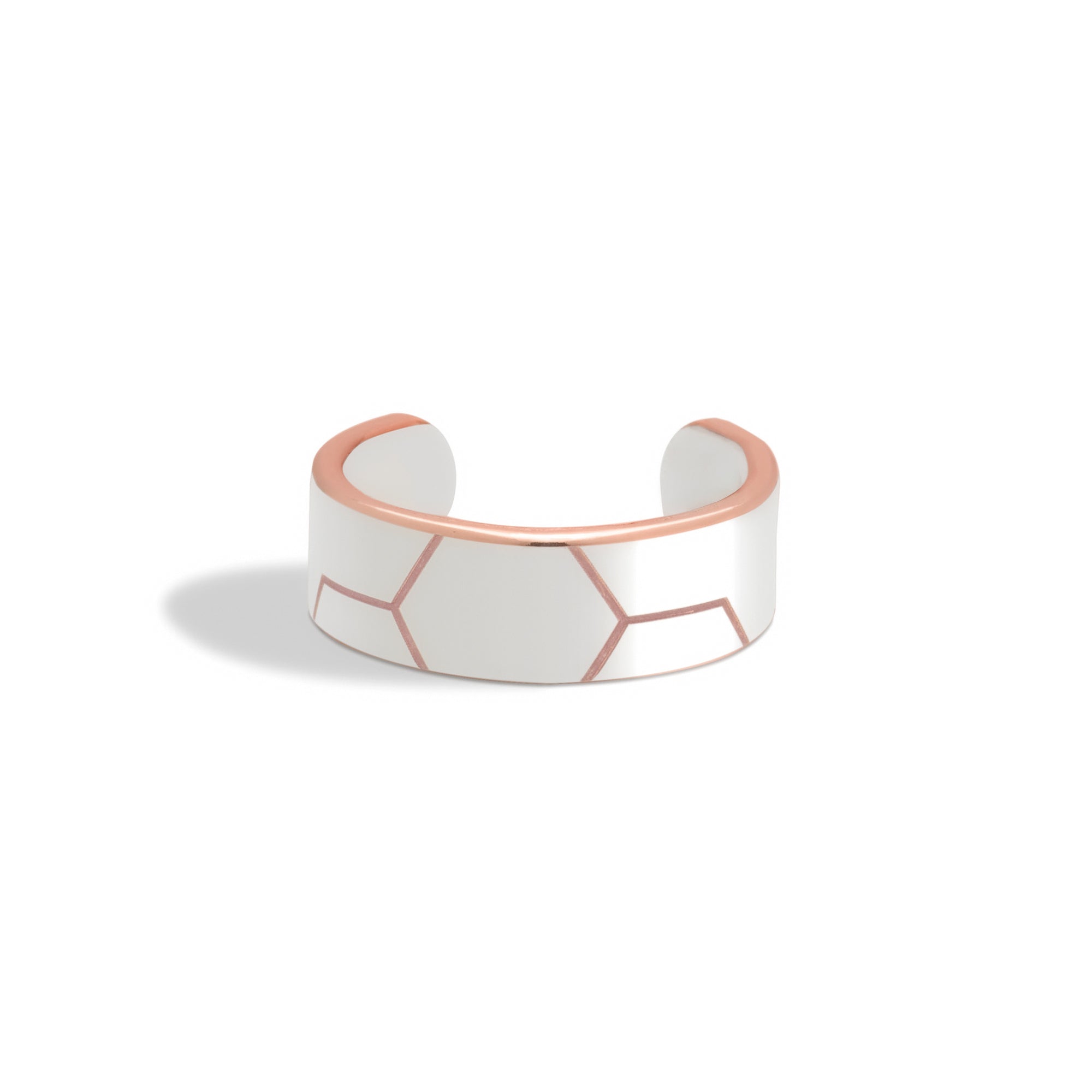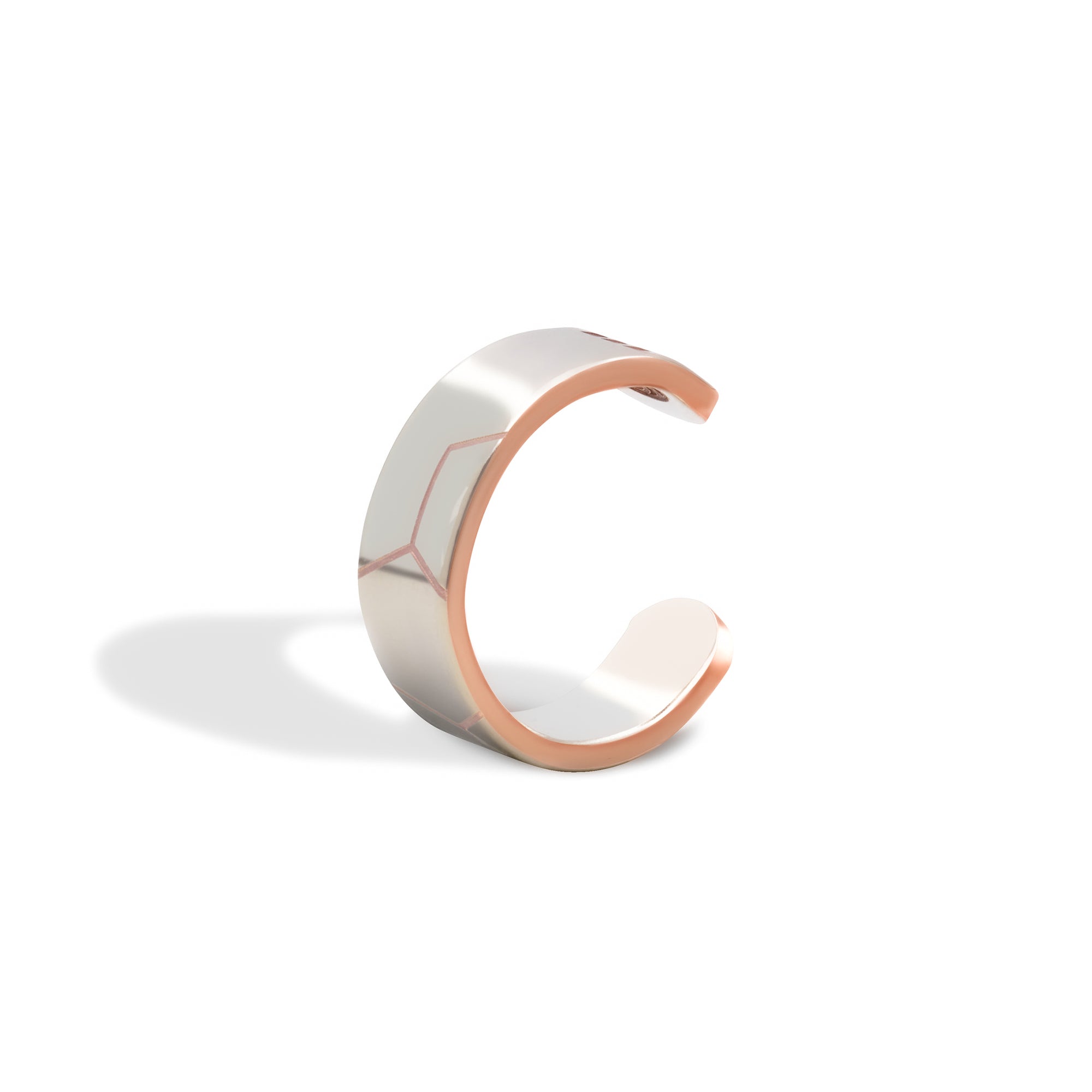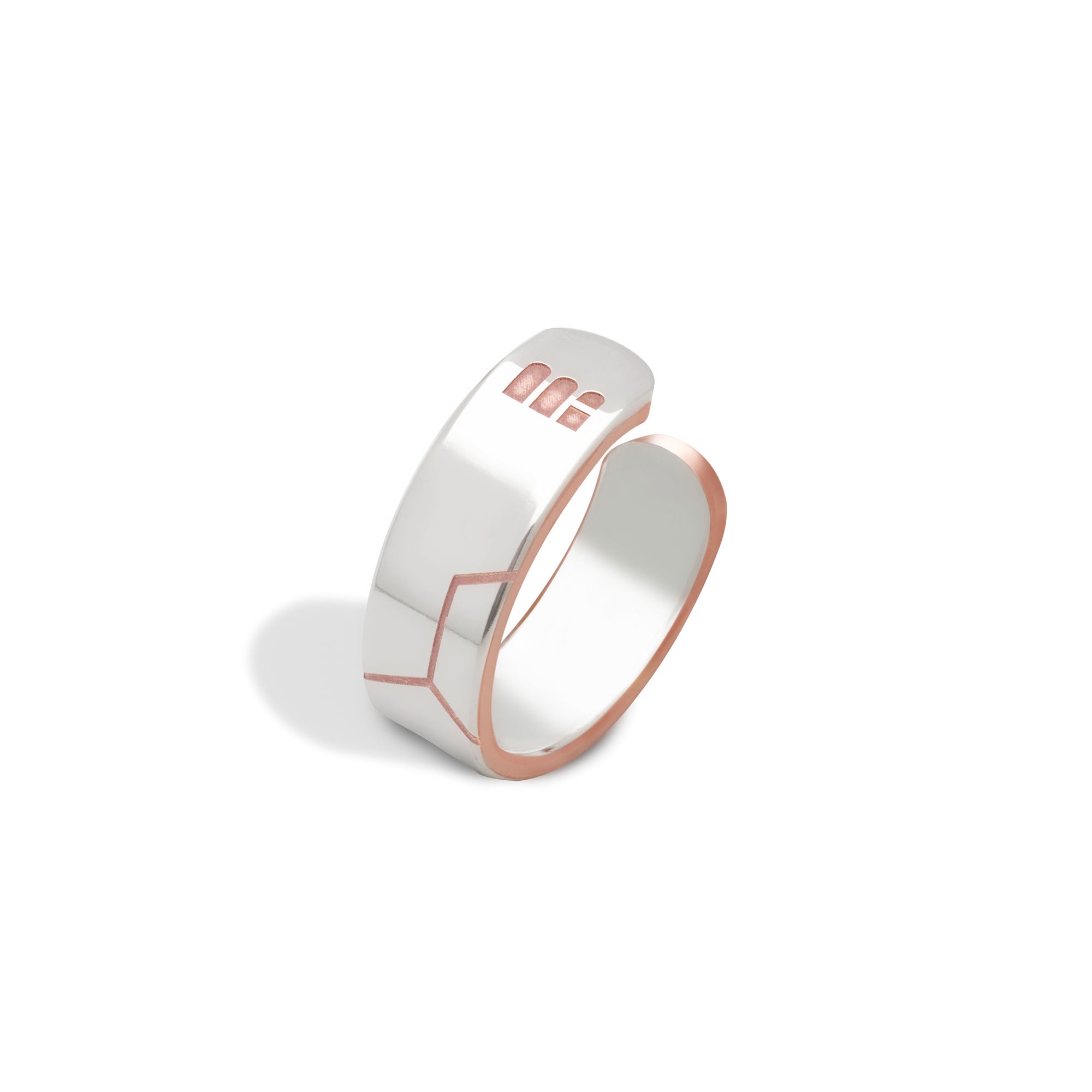 Honeycomb Silver Bonded Ring | Thin
Nature's sacred geometry is revealed to us by the bees. Living in perfect harmony, their community thrives in the hive. Their labor makes sweet honey, sharing the joy of blossoms with everyone.
Silver | Copper | Silver

Pure, precious metals bond in layers, forging a living energetic tool. This powerful combination generates a field around you that protects and heals your energy.
Small | Adjustable from Size 3-5
Medium | Adjustable from Size 6-8
Large |  Adjustable from Size 9-11

Sizing Guide
Honeycomb Silver Bonded Ring | Thin