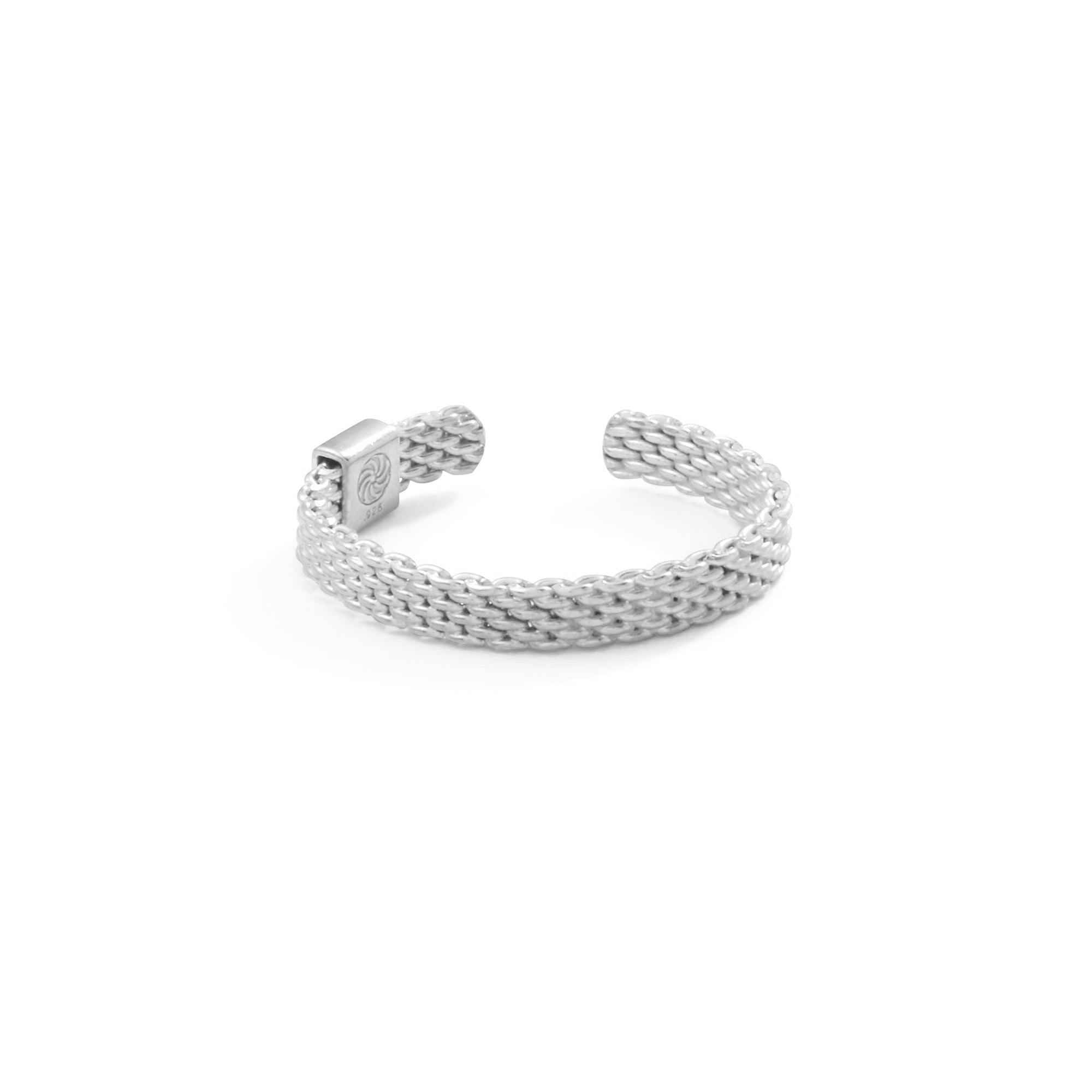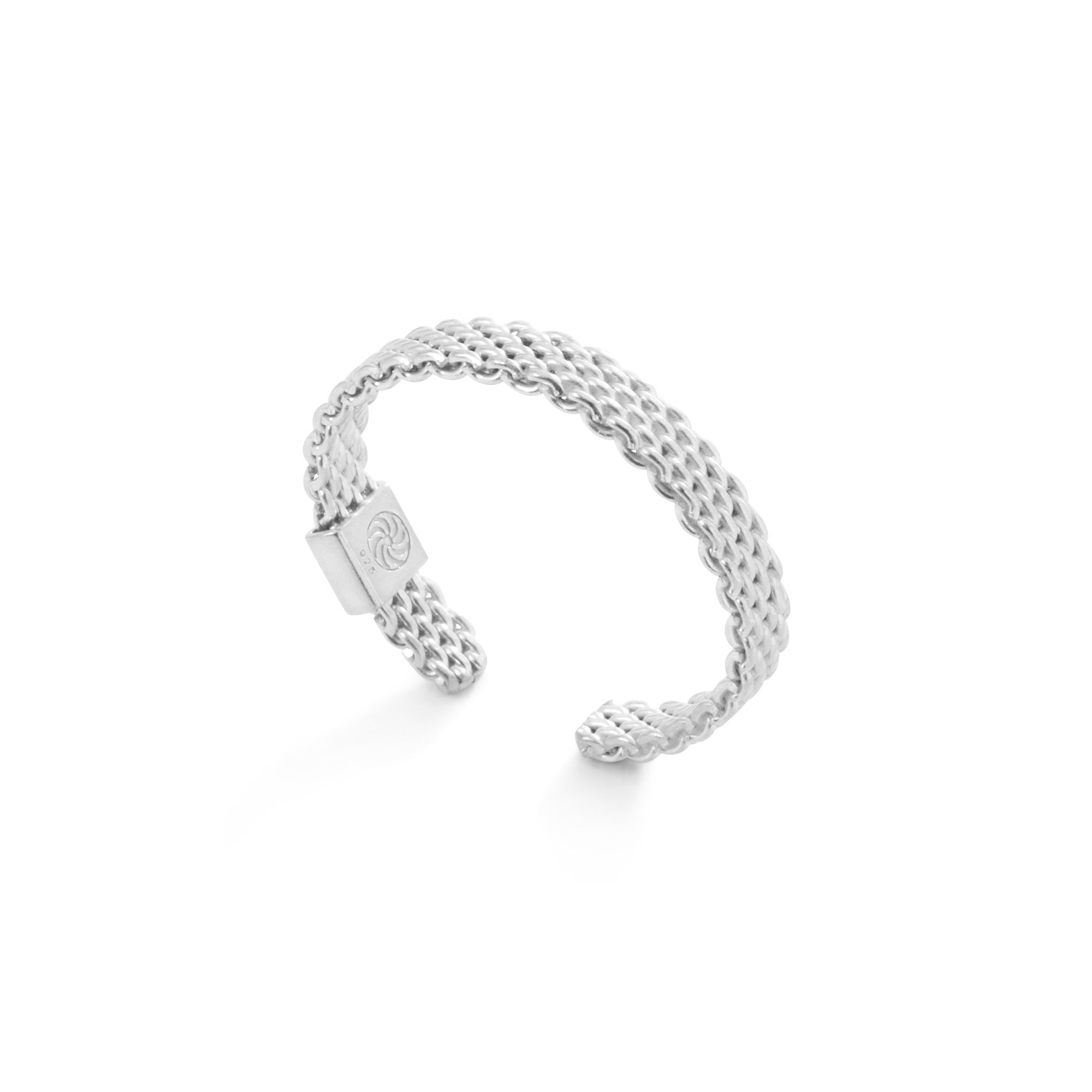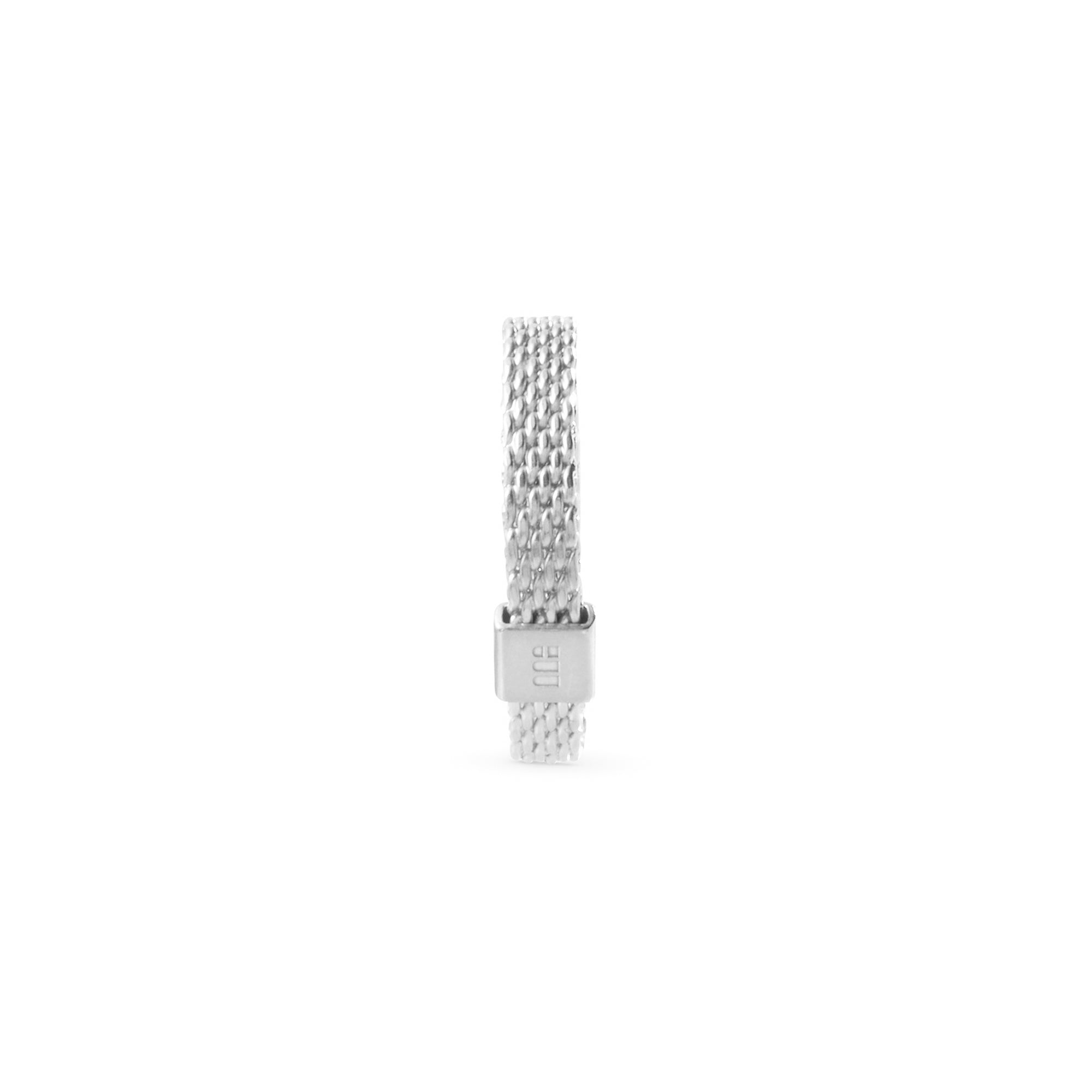 Woven Armor 3mm Ring | .925
Woven Armor conforms to your body's contours, creating maximum comfort and a personalized fit. Crafted from the purest sterling silver, our metal mesh forms an energy armor of protection, embodying the alchemical symbol of the moon.

Our 3mm Mesh Ring is adjustable from sizes 6-8 and will form to the contour of your finger. 
Woven Armor 3mm Ring | .925